When they say that New York City is the greatest city in the world, they aren't exactly joking. It is a melting pot of cultures, traditions, people, and customs. It's hard to describe New York City in one word. The whole city is bustling and pulsating with life. Everywhere you look, there's something you want to try. But if you have only a limited time in this city, you can do these things:
Street Food
What are you craving? Grab hot dogs by the street for $2 and sometimes less. You can go to a soft pretzel shop and munch on those yummy twisted goodies. How about some waffles and nuts? You want something savory? New York City has the famous chicken biryani rice from your favorite Halal stalls. Do you have room for dessert? Magnolia Bakery's famous banana pudding tops the list. You can also try the dollar pizza and the popular Shake Shack.
Walkathon
You wouldn't enjoy New York City if you keep riding those yellow cabs. Walk. That's the only way to enjoy Manhattan, for example. Walk from Harlem to midtown if you can. There are plenty of sights to see. From midtown, after a break, you can walk to Lower Manhattan, where you'll see college students roam around Washington Square Park. Then there's Chinatown and Little Italy, too. These are great places to get your fix of dim sum and pasta. Make sure to pass by the High Line and make a stopover at Chelsea Market.
Rest
New Yorkers are constantly moving. They are always doing something and going somewhere. As a tourist, you are in an enviable position to just stay and rest. Head over to the Hudson River. There's a place near the pier with benches that face the river. Grab a slice of pizza and coffee from a nearby place. Sit on one of the benches and marvel at the bustling metropolitan that is New York City. Don't sit in a park or a coffee shop. That spot near the river is the perfect place to breathe in the city.
Climb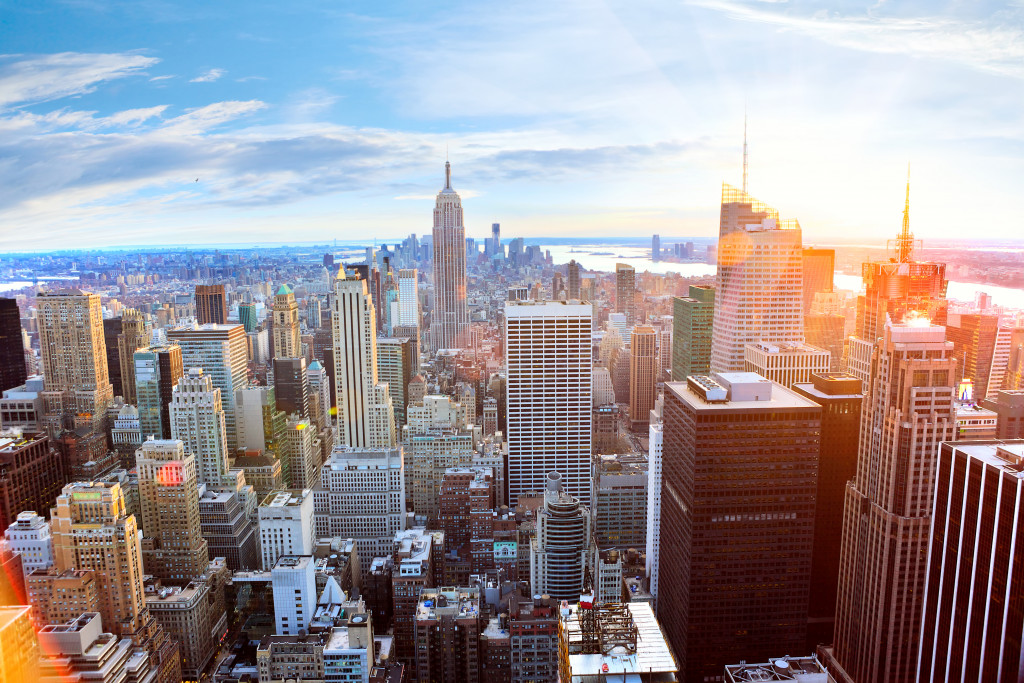 There's no better way to see New York City than from the top of the Empire State Building or the Top of the Rock of Rockefeller Center (from here, you can see the Empire State Building) or One World Observatory. It may be a little crazy to line up for hours just to see the gorgeous views from above, but it's all worth it. And the dining options on the 101st floor of One World Observatory make the wait even more worthwhile.
Experience
The Metropolitan Museum (MET), the Museum of Modern Art (MoMA), the American Museum of Natural History… every one of these museums features works of art that you'll never see again in your life. Don't miss them. MoMA houses the works of Picasso, Warhol, and Van Gogh (The Starry Night). The MET houses the classics. The American Museum of Natural History will make you feel like a kid again. You'll marvel at dinosaur bones and artifacts from outer space.
There is nothing you cannot do in New York City. It is literally a city of possibilities. You know that thing Alicia Keys says about New York? That if you make it in New York, you can make it anywhere? It's true. You'll know it once you set foot in the city.