Over the past decade, there has been a marked increase in the visibility and acceptance of LGBT people. However, the community is still struggling to overcome several unique challenges. And despite the rights and protections put in place, members of the LGBT community still face discrimination, violence, and exclusion daily. Here are five of the most common ones:
Domestic violence
The rising number of reported domestic violence cases within the LGBT community is a cause for concern. Statistics show that same-sex couples are just as likely to experience domestic violence as heterosexual ones. Still, they face added obstacles when trying to get help. This is because many shelters and hotlines are not equipped to deal with the specific needs of LGBT victims.
Other professionals are also trying to be more proactive in giving them equal rights and resources. For instance, many domestic violence attorneys are now advertising their services to the LGBT community, helping them get the protection and compensation they deserve. These professionals ensure that their clients are treated with the sensitivity and compassion they need during difficult times.
HIV/AIDS
The LGBT community has made great strides in recent years, but much work still needs to be done. One of the most pressing challenges facing the community is the high rate of HIV/AIDS infection. According to the Centers for Disease Control and Prevention, LGBT individuals are two to three times more likely to contract HIV than their straight counterparts. This statistic is even more alarming when one considers that the vast majority of new HIV infections are preventable.
Education is critical in the fight against HIV/AIDS, and all members of the LGBT community must have access to accurate information about prevention and treatment. In addition, increased funding is needed for research into new treatments and vaccines. Only by working together can we hope to overcome this challenge and build a brighter future for all members of the LGBT community.
Employment discrimination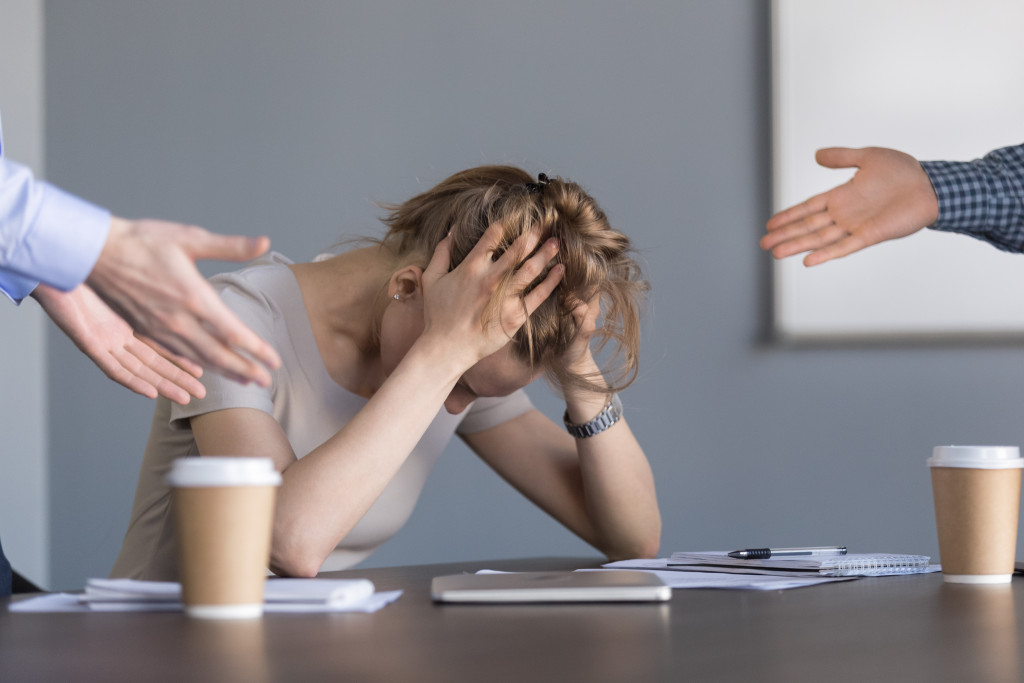 One of the top challenges facing the LGBT community is employment discrimination. According to the National Center for Transgender Equality, 26 percent of transgender individuals who previously worked had experienced employment discrimination, such as being dismissed, denied a raise, or harassed at work. This problem is compounded by the fact that many LGBT people live in states that do not have laws protecting them from discrimination based on sexual orientation or gender identity.
As a result, they can be fired simply for being who they are, with no legal recourse. In addition to discrimination, LGBT people also face higher unemployment and underemployment rates than the general population. The Equal Employment Opportunity Commission estimates that 15 percent of LGBT workers are unemployed, compared to just over seven percent of the overforce. And while the national minimum wage is $7.25 per hour, nearly one-third of LGBT workers earn less than $12 per hour. The combination of employment discrimination and economic insecurity can make it difficult for LGBT people to make ends meet and achieve financial stability.
Housing discrimination
For members of the LGBT community, housing discrimination is a significant challenge. A study by the National Fair Housing Alliance found that nearly half of LGBT renters experienced some form of housing discrimination, and one in five were denied a home outright. In addition, LGBT people are more likely to experience homelessness than the general population. A study by the Williams Institute found that nearly one in four transgender people has experienced homelessness.
The most common reason cited for this was family rejection or discrimination. For members of the LGBT community, finding safe and affordable housing can be a significant challenge. Fortunately, some organizations are working to address this issue. The National Fair Housing Alliance offers resources and training on fair housing laws, and the Williams Institute provides policy analysis and research on LGBT issues.
Health care access
One of the top challenges facing the LGBT community is access to quality healthcare. According to a study by the Williams Institute, approximately 1.7 million LGBT adults in the United States lack health insurance coverage. This problem is compounded by the fact that many healthcare providers are not trained in how to properly care for LGBT patients. As a result, many LGBT individuals do not receive the medical care they need and deserve. In addition, the LGBT community is at an increased risk for certain health conditions, such as HIV/AIDS, cancer, and mental health disorders. For these reasons, it is essential that the LGBT community has access to quality healthcare.
The bottom line
In this modern era, it's sad to think that many people are still unaccepting of the LGBT community. This lack of acceptance often leads to discrimination, which can make life very difficult for members of the community. It's now time to make a stand and help make a difference.