One of the top-selling albums of 2018 is the soundtrack to "The Greatest Showman." This 2017 American musical drama film tells the story of a visionary who produced a spectacle that turned into a global hit sensation.
As of 2018, the album from "The Greatest Showman" sold almost a million digital and physical records worldwide. This is an impressive feat, especially when songs from the musical have surpassed famous artists, such as Taylor Swift, Pink, Sam Smith and Ed Sheeran.
A prominent song from this album is "This Is Me." It's notable not simply because it garnered a Golden Globe award for Best Original Song. Many viewed "This Is Me" as an LGBT anthem song.
What is "This Is Me" All About?
"This Is Me" is a rousing anthem for people who have been rejected by society. Keala Settle, the singer and actress playing the role of the Bearded Lady Lettie Lutz, sings this defiant song.
During the film, Lutz sings "This Is Me" after Barnum barred her along with the rest of the circus troupe from an after-party. The Bearded Lady stands up for herself and wants to feel acceptance and love — even when P.T. Barnum turns his back on the troupe.
"This Is Me" served as a promotional track for "The Greatest Showman" in December 2017. Over time, the song became a huge hit and propelled Keala Settle to stardom. As of February 2021, the official lyric video has more than 137 million views on YouTube.
The song became even more popular when Kesha did a cover of the song. The Angel City Chorale, a choral group that participated in America's Got Talent, gave a powerful performance of this fight song.
Why "This Is Me" Became a Popular Hit
The song "This Is Me" serves as the emotional heart of the film. It's a moment that captures the journey of the cast from unloved and abandoned human oddities to stars of the circus stage.
How did this self-acceptance anthem become such an awesome hit? Here are some of the possible reasons behind the popularity of this empowerment song:
It's an "I Am Becoming" Song
Bob Fosse, the multiple Tony award-winning director and choreographer, once said that most songs fall under two categories: "I Want" and "I Am." The fight anthem "This Is Me" falls into the "I Am" category.
This song, however, is more of an "I Am Becoming" song. Lettie Lutz is accepting herself for who she is. What's more, she's embracing her path to becoming the person she aspires to be. This familiar message is also present in the hit Frozen song "Let It Go."
The days of a song acting as filler in a musical are long gone. Each song has to serve either as character development or as a driving agent to the musical's plotline.
Exceptional Vocals
Keala's wonderful voice is perfect for "This Is Me." You'll notice that her vocals are painfully vulnerable when she sings the first verse. Once she reaches her first "this is me," her voice becomes determined and gutsy. She spits out every line of the song with power and conviction. This sort of performance will give audiences (and even the most casual listeners) goosebumps.
Powerful Arrangement and Orchestration
A common element present in a power ballad is a huge crescendo from piano to forte, succeeded by a short diminuendo before the last chorus. You can find this in "This Is Me."
Apart from that, you'll notice the immense orchestration in this fight anthem. The track begins with some light strings and a piano. Then, you'll hear a synth and eventually a band and a full orchestra. Audiences will surely feel like they're part of the band pit of a Broadway show after listening to the entire song.
Catchy Chorus
Another reason behind the popularity of the song is the chorus. Audiences will feel satisfied when the choir sings for the last time with the line, "When the sharpest words wanna cut me down" in a jubilant D-major while echoed by Settle's over the top adlibbing.
Looking at "This Is Me" As an LGBT Anthem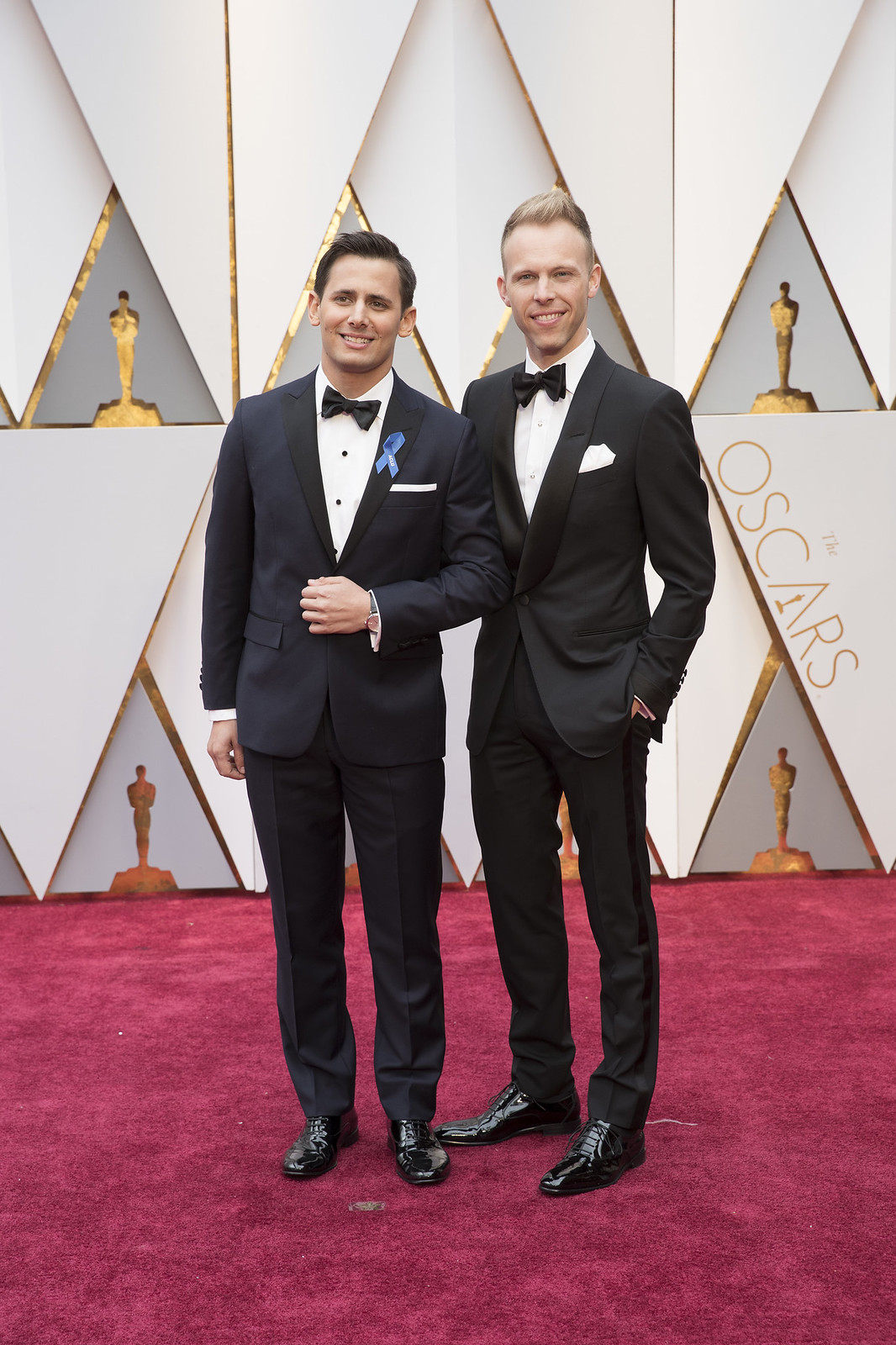 One can argue that "This Is Me" is a self-empowerment or a women's empowerment song. After all, you have a Bearded Lady delivering a powerful anthem to individuality.
"This Is Me," however, turned out to be more than just a fight song. Back in 2018, the Gay Men's Chorus of Los Angeles moved past the lively crowd during the L.A. Pride parade to do a wonderfully choreographed rendition of the hit song. The spectators who were present and waving their LGBT flag confirmed "This Is Me" as an anthem of Pride.
The fight song's journey to the Pride parade may be unanticipated. This hit song, however, has all the requisite elements for this distinction.
A couple of them are:
Queer Credentials
One of the songwriters of "This Is Me" is Benj Pasek, a gay man. He and his songwriting partner, Justin Paul, are famous for producing original songs for other musicals, such as Dear Evan Hansen, La La Land and Smash.
Pasek and Paul had the support of Greg Wells, the producer of the album. Wells uses his range of skills to make music shine. As part of his song creation process, he would analyze a scene's acting and dancing. Then, he'll do his best to come up with a symbiotic relationship between the visual and the sound.
Wells applied this process to "This Is Me." Keala Settle, who's playing the role of the Bearded Lady, is executing complex dance moves and delivering an anthem to individuality and self-acceptance. All the while, she's wearing an elaborate dress and a beard.
The empowering words of Pasek and Paul, along with the magic touch of Wells, transformed the fight song into an anthem for the LGBT community.
A Message of Resilience and Empowerment
The experience of the Bearded Lady in The Greatest Showman is one of resilience in the face of adversity. This is what LGBT Pride is about — speaking truth to power and staking a place in the world.
When you listen to the lyrics, you'll hear Bearded Lady proclaiming that she's brave, bruised and who she's meant to be. She even adds that she's not afraid to be seen and won't say sorry for being herself. This unapologetic declaration of identity is relatable to every queer people out there.
What Makes a Song an LGBT Anthem?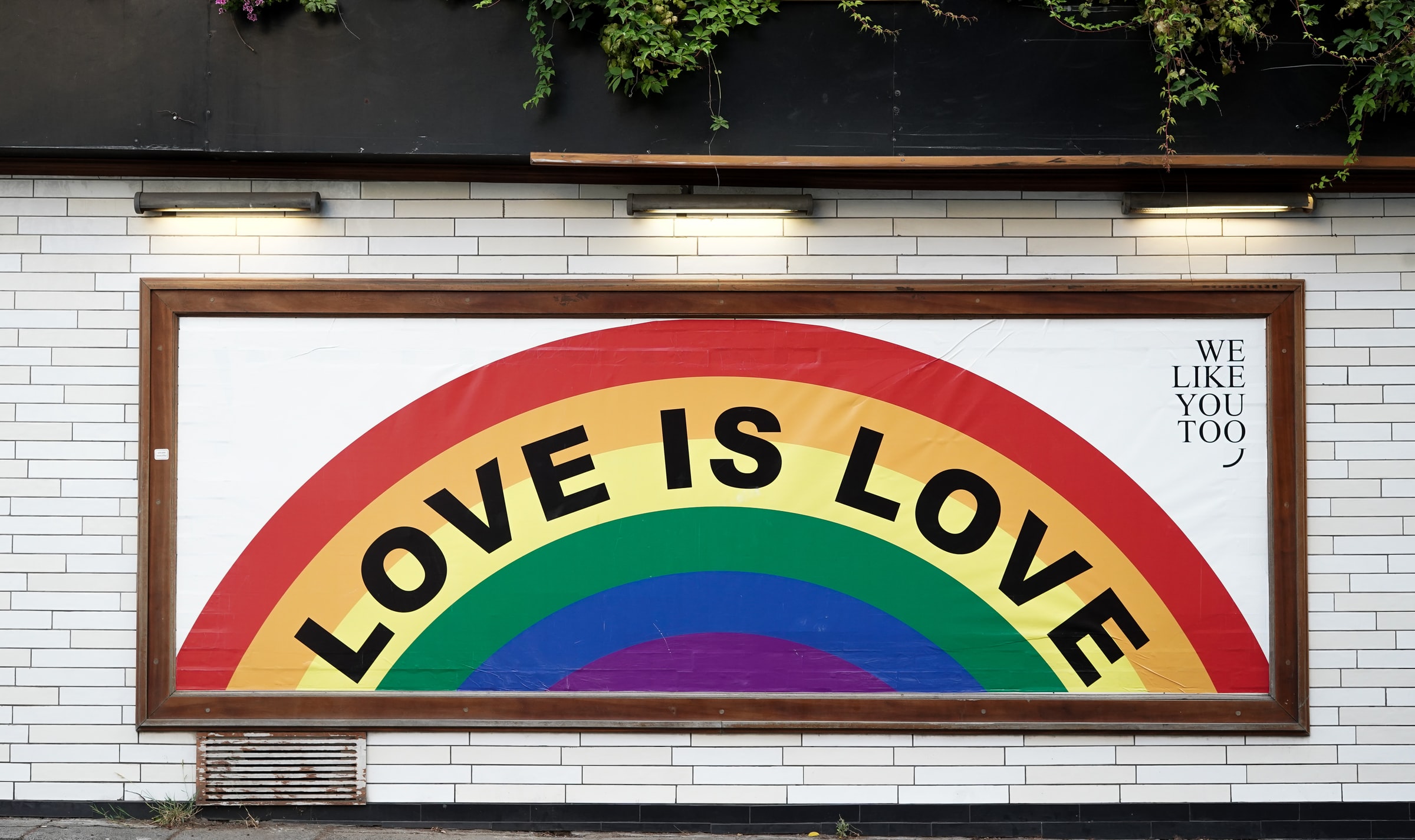 Although every song is unique, it can contain elements or themes that are present in an LGBT anthem. These are the following:
No Apologies
This revolves around an individual defiantly living one's life despite what people tell or demand from them. This is a theme present in "This Is Me."
Celebrating Sexuality Unashamed
This theme is about transcending cultural shame to celebrate an individual's gender spectrum.
Overcoming Adversities in Love
LGBT songs with this element usually tell the story of a wronged lover who bounces back stronger than they were before.
Love Conquers All
This tells stories of persevering on love despite the seemingly impossible odds.
You're Not Alone
Songs with this theme contain messages of reassurances to lonely individuals that there are others like them out there. The message could also be about coming together as one community.
Search for Acceptance
This element tells of a promised land where the dream of hope, belongingness and acceptance is alive.
Hard-won Self-Esteem
LGBT music with this theme contains lyrics of fighting through fear, darkness or oppression to gain self-confidence, beauty and freedom.
"This Is Me" goes beyond compelling listeners to stand up for themselves. It's an LGBT anthem accepting yourself who you are and what you want to become. When Pride month rolls in, you can expect this song played during parade events.