Communities are made up of people, and people need to connect. When a community is healthy and connected, it thrives. Bringing people together in meaningful ways takes effort, but it's worth it! Here are some activities that you can launch to achieve this.
1. Organize a Potluck Dinner
Food is one of the best ways to bring people together! Everyone loves to eat, and what better way to get to know your neighbors than by gathering around a table for an evening of sharing stories and delicious homemade dishes?
Potlucks are great because everyone chips in, and no one person has to do all the cooking or buying of food. Plus, you can have themed potlucks—from Mexican food night to breakfast for dinner—to make it even more fun!
If possible, you can even host the potluck in a shared public space, like a park or community center. That way, anyone who's interested can come and join in the fun.
2. Create an Outdoor Scavenger Hunt
Organizing an outdoor scavenger hunt takes some legwork on your end, but it's well worth it! You can work with local businesses that want to sponsor various "stops" along the scavenger hunt route and create clues that lead participants from one stop to another throughout the city.
It's also an excellent way for participants to explore their city and discover hidden gems they may have never known about before! For instance, you can add a historical or cultural aspect to the hunt so that as they solve clues, they also learn more about their city.
At the end of the scavenger hunt, you can offer prizes for the first team to complete it and even host an after-party where teams can share stories about their adventures.
3. Host a Drive-In Movie Night
Movie night is always a hit with any crowd! A drive-in movie night gives everyone a chance to watch a movie outdoors while staying socially distanced (or even in their own cars).
You can ask local businesses if they'd be willing to donate snacks or popcorn for the event or sell tickets at the door. Make sure you pick family-friendly movies so everyone can enjoy them! For example, you can show classic films or newer blockbusters.
In addition, you can also use the event as an opportunity to do community outreach. For instance, you could partner with a local charity or organization and collect donations from your guests.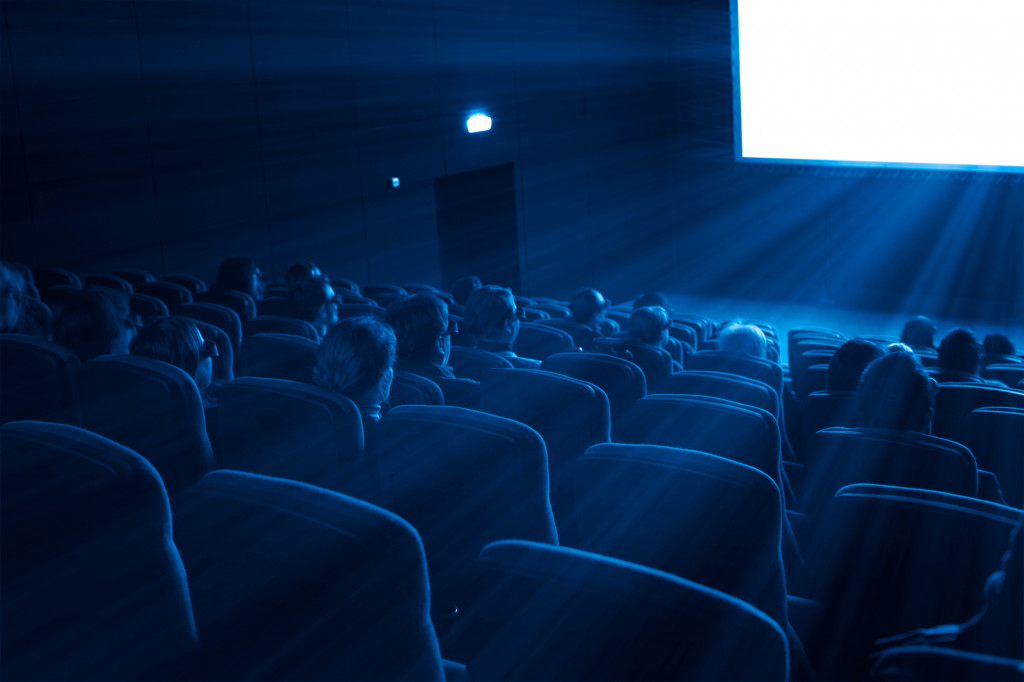 4. Partner With a Church
Churches provide a unique opportunity to bring people together in a shared space and foster a sense of community. Partnering with churches can be an easy way to get started on creating meaningful connections among the members of your community.
You could organize church services that offer music, prayer, speakers, or other activities. You could also host events and workshops focusing on parenting, relationships, or being a good neighbor.
Moreover, churches can often provide financial support to help cover the costs of hosting events. Partnering with a local church is an excellent way to get people together in a safe, welcoming environment and create stronger relationships between them.
5. Launch a Local Talent Show
What better way for residents in your community to show off their skills than with a talent show? Whether they sing, dance, or play instruments—it doesn't matter!
Encourage participants by having judges rate each performance or offer prizes like concert tickets or gift cards from local businesses as incentives. It's also great publicity for local business owners who would love an opportunity to market themselves while supporting budding artists in your town at the same time.
To start gaining interest in your talent show, you can create a website or social media page to showcase upcoming events and encourage people to sign up.
6. Start an Open Mic Night
Open mic nights are perfect for aspiring poets, musicians, comedians—anyone looking for an audience! Invite friends and neighbors into your home, or find a small venue where they can perform their original works in front of an engaged crowd that will give them feedback on their performances.
With open mic nights becoming more popular each day, this could become a regular event that brings members of your community together every week! For starters, you could ask local vendors to sponsor the event and provide refreshments for attendees.
Alternatively, you could also reach out to local newspapers, radio stations, and TV networks to help spread the word and bring in larger crowds.
These activities can serve as inspiration as you plan events that will help bring your community closer together! No matter what kind of event you decide on launching next, remember that connecting with others is essential for creating strong bonds within communities—bonds that will last long after these events are over. So get out there and start planning something special today!