If there's one thing the non-fashionista has to try at least once in her life, it's power dressing — the art of dressing in a way that exudes confidence, authority, and of course, power. It was born in the 1970s and popularized in the 1980s when the number of women entering the workforce increased steadily. It was the time of impressive shoulder pads, tailored jackets, and dresses that stopped at the knee.
In 2017, the art of power dressing came back in the spotlight, with W Magazine declaring "power" as the Year's Fashion Word. Political slogans have graced the runways of fashion giants like Christian Siriano and Prabal Gurung. Moreover, Celine and Louis Vuitton brought back the 80s power dressing into runways and catalogs.
Since then, it has never really left the fashion scene, which means power dressing is here to stay. If you're looking to reinvent your wardrobe and channel your inner executive, here are some staples you have to invest in.
Tailored Suit
Nothing beats a tailored suit in the world of power dressing. The classic silhouette and the clean lines all scream power, affecting the spectator and the wearer. It's also a versatile ensemble that you can wear from work to weekend — you can wear it while investing in a co-working business, drafting company strategy plans, and meeting the girls for a night out.
The advantage of the tailored suit lies in the fit. Women have diverse body shapes that are, unfortunately, not represented enough in off-the-rack clothes. Such suits may look unflattering on some. Take heart in the fact that this is something that can be easily fixed by a tailoring company. While the fashion industry remedies the flaws in its sizing and body shape tailoring, you can get your clothes trimmed and tailored to your body to bring out its best.
Start with tailored suits in basic colors, like black and white. They are extremely versatile and can be worn with anything. The ensemble combinations are endless when you have a black blazer or white trousers.
Tailored Suit with a Twist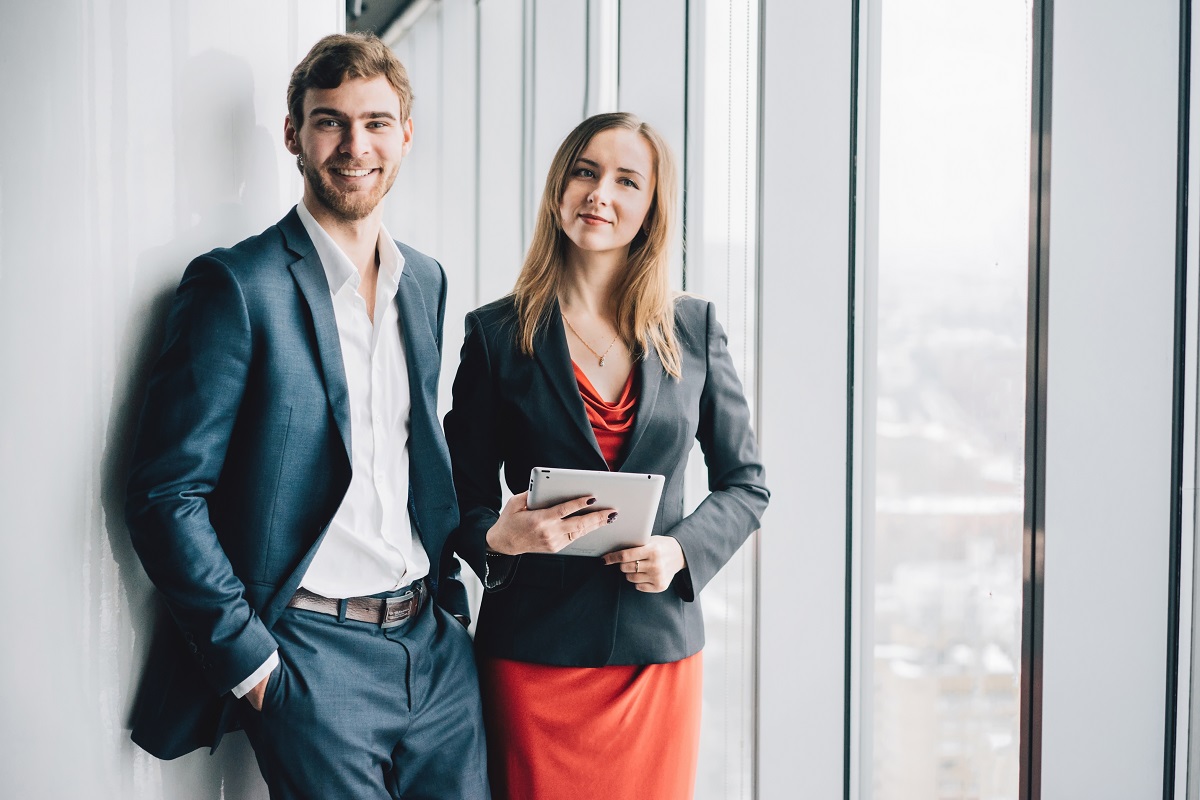 Once you've invested in key tailored pieces, turn your attention to tailored suits that are a bit out of the ordinary. While your black and white ensembles keep you grounded and offer style combinations for days, funky suits made of bold colors and materials make you stand out from the crowd.
There are suits with logos, texture, and shimmery buttons that go well with satin or silk blouses. Tweed skirts are often paired with linen shirts, and velvet blazers are worn on top of a cotton dress.
Some fashion houses experiment with unstructured blazers, and the results are stunning. These are blazers that do not have shoulder pads or chest canvassing. Some even go as far as removing the lining to make the unstructured blazer closer to being a cardigan than the traditional blazer. Unconventional as it seems, the unstructured blazer retains the air of formality without the stiff character of the original blazer. This offers you a lot of flexibility because you can wear them in an important meeting, as well as a casual get-together.
Some fashion journalists also predict that monochrome outfits will fall out of favor and be replaced by outfits of a single pattern. Think a matching top and skirt with the same stripes. It's bold and colorful but can easily be pulled off by a female executive.
Wide Shoulders
Vogue has called sharp shoulders one of the biggest fashion trends of 2021, with dramatic pads featured in Balmain and Balenciaga. A wide shoulder gives the wearer a structured look and provides a strong frame for the rest of the body. It's flattering for all body types.
Moreover, it goes well with everything. It can be worn over a silk button-down and decked with gold and pearls for a compelling executive vibe, but it can also be worn over jeans and a shirt. Simply changing the shoes and jewelry would transform the look from day to night. It's also effortless to wear, as wide shoulders pair well with wrap-around dresses, shift dresses, tweed trousers, pencil skirts, and everything in between. ;
If you've run out of ideas for your power dressing wardrobe, you always have runways to draw inspiration from. Take this compilation of Fall 2020 power dressing by Forbes, highlighting designers like Alexander McQueen, KENZO, and Gucci. If you can't get ahold of these outfits, you can always use them as inspiration for your next ensemble.
Remember, too, that the way you dress does not make or break your ability as a female worker. As a woman, you have innate executive capabilities—the dress you wear only helps you channel that inner energy.