It's the NFL's 100th season and American football fans everywhere are parked in front of their TVs, rooting for their favorite teams. In this joyous American tradition, what food and drinks should be on your tables?
Nothing beats a day of watching football with your friends and family. However, the tradition is not complete without trademark game day foods and drinks to enjoy while cheering for your favorite teams. In fact, there is a whole category of foods and beverages classified as 'game day' grub and chug. Here are some examples:
Gameday Drinks
21. German Hops
Gameday is not complete without a tall glass of beer. If you are a fan of hops, you shouldn't miss out on beers made with German Hallertau Blanc hops. This\ hop is strong at 3-5% alcohol, with fruity, spicy, and flowery hints.
22. IPA Beers
IPA or India Pale Ale is a variant of craft beer that is typically strong or hoppy. Although it is a great pairing for almost any type of food, most drinkers won't find themselves wanting a second or third bottle.
23. Hard Cider
Do you still want a drink in your hand while watching the game, but don't want beer or gluten in your system? A nice glass of sweet and tasty cider should do the trick.
24. Stout
Stout beer is already thick and creamy, so it's not an ideal pairing for typical game day foods. However, one glass should be an excellent complement to hearty chili.
25. Amber Ale
Both amber ale and red ale are excellent partners for Mexican-based game day foods, like nachos or queso. Since they are maltier and sweeter than most beers, you can graze on a couple of bottles without getting too intoxicated.
Gameday Foods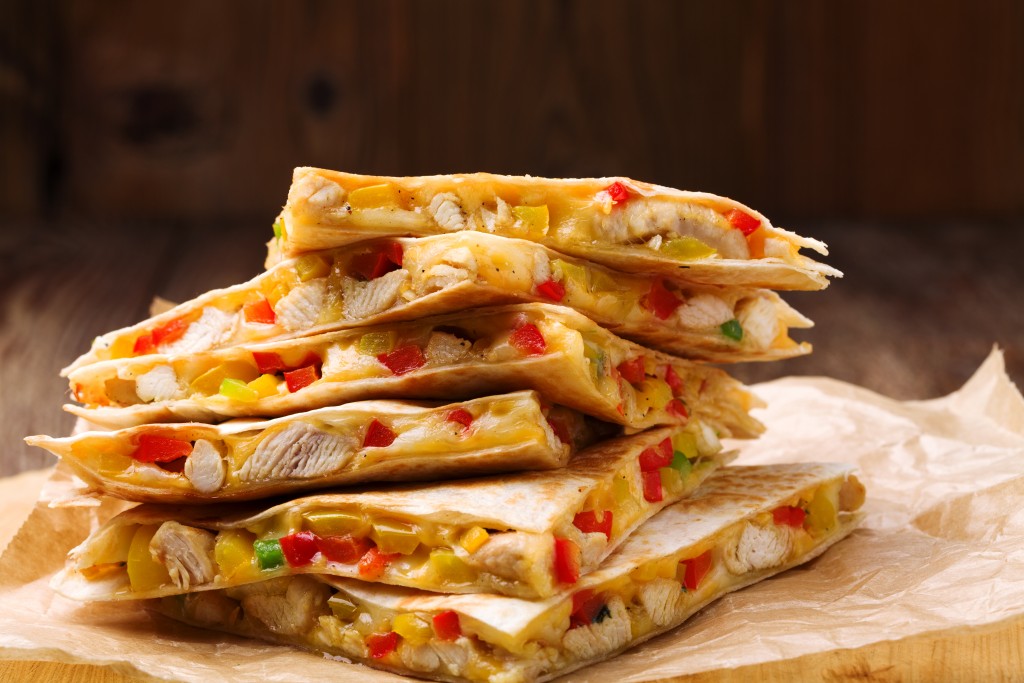 21. Queso
Do you want something that the whole family will enjoy and is easy to make? Put queso on the menu. Simply melt your favorite cheese in a bowl and serve with salsa and chips. If you want to add spice, mix in a few chillis.
22. Quesadillas
That glass of amber ale would be ten times better if you had a quesadilla to go with it. With a few simple ingredients (tortilla, cheese, meat), you can make bomb quesadillas to enjoy with your beer.
23. Chicken Wings
Buffalo wings are also a staple for football fans. Thankfully, they are very easy to make. Just put marinated wings in the grill or deep fry them before dipping in a delectable sauce. Moreover, there are almost endless flavors of chicken wings that you can use so that everybody can enjoy the food.
24. Pigs in a Blanket
Perhaps the OG of finger foods, you can't go wrong with pigs in a blanket. All the kids and adults are sure to enjoy it.
25. Blooming Onion
This appetizer is a major upgrade from onion rings. To make a blooming onion, cut a large onion to resemble a flower, batter it, then deep-fry. Make it more appetizing by adding cheese sauce and serving with a delicious ranch dip.
Gameday is not complete without tasty treats and delicious drinks. With these recommendations, your Super Bowl party will surely be a hit.