Police investigating a double murder in Brazil have unraveled a neo-Nazi organization intent on setting up an independent state in the south of the country.
Neo-Nazis Bernardo Dayrell Pedroso, age 24, and Renata Waeschter Ferreira, age 21, were shot to death after hosting an Adolph Hitler birthday celebration on April 21, 2009 at a farm outside Curitiba, capital of the Southern Brazilian state of Paraná.
Police investigating the double murder eventually discovered that the two had been assassinated as part of a power struggle for leadership of the country's neo-Nazi underground.
According to local reports, Bernardo Dayrell Pedroso, a law student and leader of a small neo-Nazi band, was gaining distinction within the movement as an intellectual and a gifted speaker.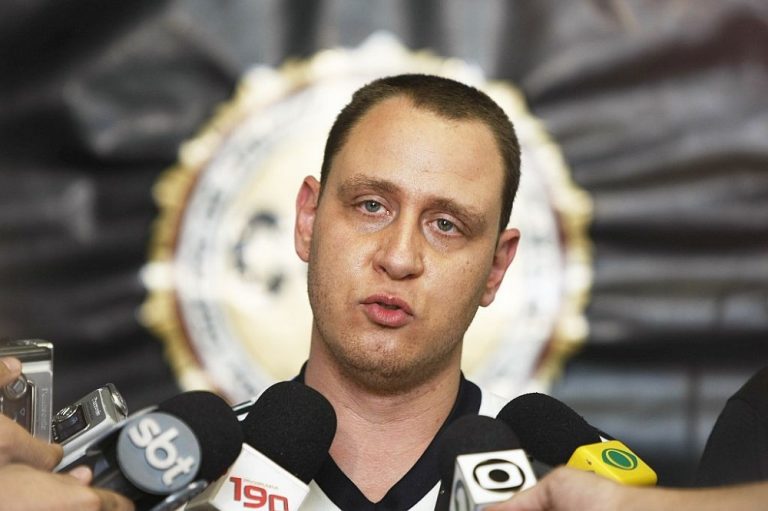 Ricardo Barollo, the head of a Neo Nazi organization in São Paulo, was afraid of this rising popularity and was also especially eager to control neo-Nazi activities in the country's southern provinces due to his plans to set up an independent state there. Police have accused Barollo of ordering the murder of potential rival Dayrell Pedroso, who was shot along with his girlfriend as they walked to their car after the rural Hitler celebration, described by participants as a barbecue with speeches.
Economist Ricardo Barollo, age 34, was charged as the ringleader who ordered the killings, in order to secure his position as head of the underground movement. Also charged were five other persons, ages 18 to 22, including those accused of performing the actual killings.
The police investigation culminated in a series of raids conducted in three Brazilian states on May 17-18 that netted several additional neo-Nazis, a large amount of hate materials, and weapons.
Officers uncovered some 300 pieces of Nazi propaganda material, including shirts, boots, books, CDs, DVDs, and crosses which were found in the homes of members of the faction in Porto Alegre, Viamão, Cachoeirinha, Caxias do Sul and Bento Gonçalves along with knives, bombs and firearms.
Police display materials seized in the house of Ricardo Barollo in Sao Paulo.
Also seized were detailed plans for the founding of an independent, "Jewish Free" country in the south of Brazil to be called "Neuland". Meetings memos and planning folders showed the group had discussed everything from government officials' salaries to construction projects in their new state.
Brazilian police sources stated that 50 members of the 'Neuland Group' had been identified and 25 had been arrested. Authorities are now looking into ten murders which have occurred over the past two months and which are possibly linked to the neo-Nazi group.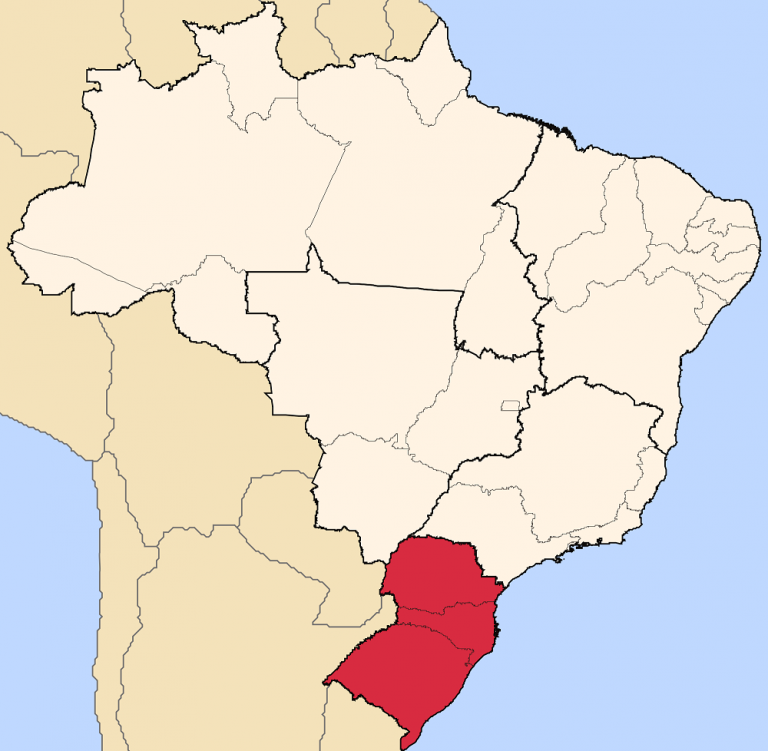 Map of Brazil, highlighting the province of Rio Grande do Sul
Authorities stated that the neo-Nazi group had been on the verge of opening a terror campaign against Jewish and other targets in Brazil, with imminent attacks planned on synagogues in the southernmost state of Rio Grande do Sul, one of the centers of Jewish life in Brazil. They also noted that the group had received weapons from Argentina.